Tri City Physiotherapy is dedicated to providing our patients with the highest quality healthcare services available. We are committed to find innovative way to exceed patient expectations in every aspect of the care we provide.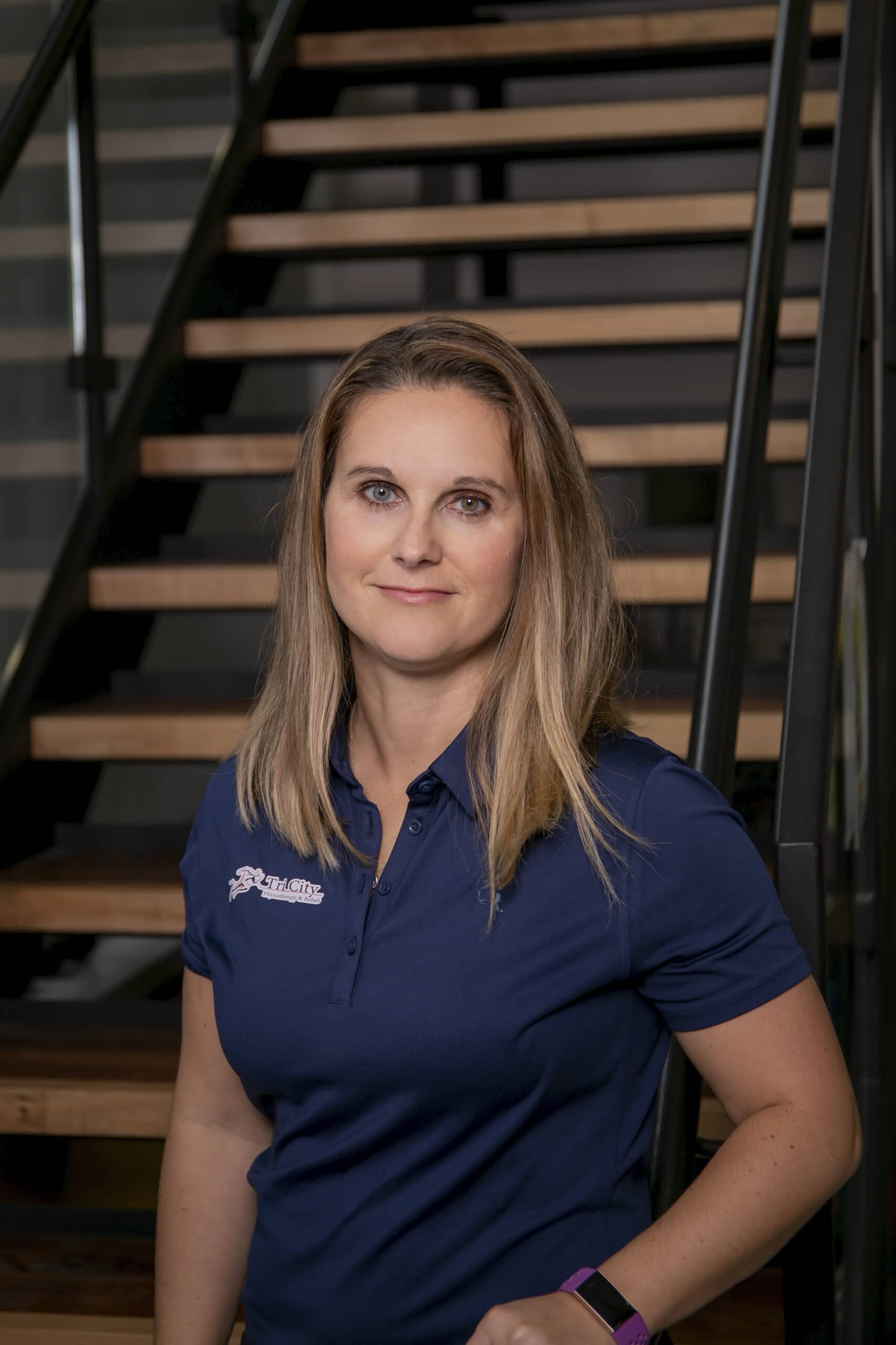 Physiotherapist, Clinic Director
BHSC HON, MSCPT, CAMA (C)
DIP. MANIP. PT, FCAMPT, CIDN
Sanja Voros graduated from The University of Western Ontario in 2002 with the Degree in Health Sciences. Then, she received her Master's Degree in Physiotherapy from the University of Alberta, Canada in 2006.
During the past 6 years, Sanja has worked in hospitals, private practices and a retirement home. She has been practicing physiotherapy and has treated a wide variety of musculoskeletal, neurological, cardiorespiratory and pelvic health disorders in Canada and the United States. Her extensive post graduate training involves manual therapy including mobilizations and manipulations, McKenzie techniques for the lumbar spine, pelvic health (prenatal/postnatal, urinary incontinence and prolapse as well as female chronic pelvic pain) and she also completed the McMaster Contemporary Medical Acupuncture program in 2009. Besides physiotherapy, Sanja enjoys socializing with friends and family, trying exotic foods, ballroom dancing, working out and playing tennis at the Hespler Tennis Club.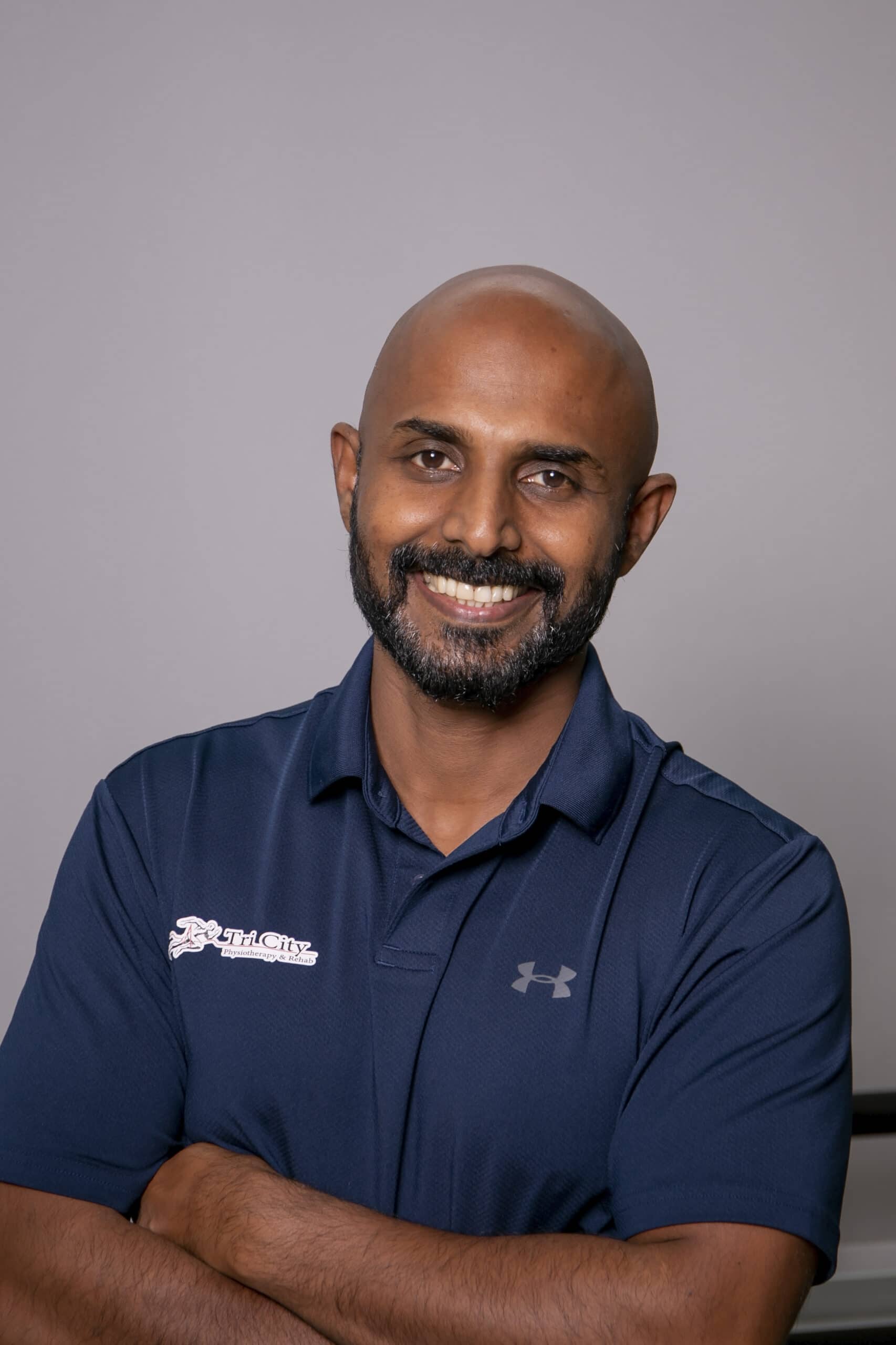 Special Interests: Neck Pain, Low Back Pain, Shoulder Injuries, Dizzyness and Vestibular Rehab
Santosh Ponnan attained his degree in Bachelor of Physiotherapy in 1997. He worked four years in a hospital in India which specializes in sports injuries and accident trauma. He has been practicing as a registered physiotherapist in Canada since 2006. He has worked in the fields of accident trauma, joint replacements, sports, concussion and vestibular rehabilitation.
He has done his advanced training in vestibular rehabilitation and concussion rehabilitation. He has completed level 5 of The diploma of Advanced Orthopedic manual and manipulative therapy in Canada.
He likes taking outdoor photography, hiking and going for long drives to country sides with his wife and their nine year old daughter on weekends . Apart from physiotherapy he enjoys learning about space and quantum physics. He enjoys watching stars and galaxies with his daughter.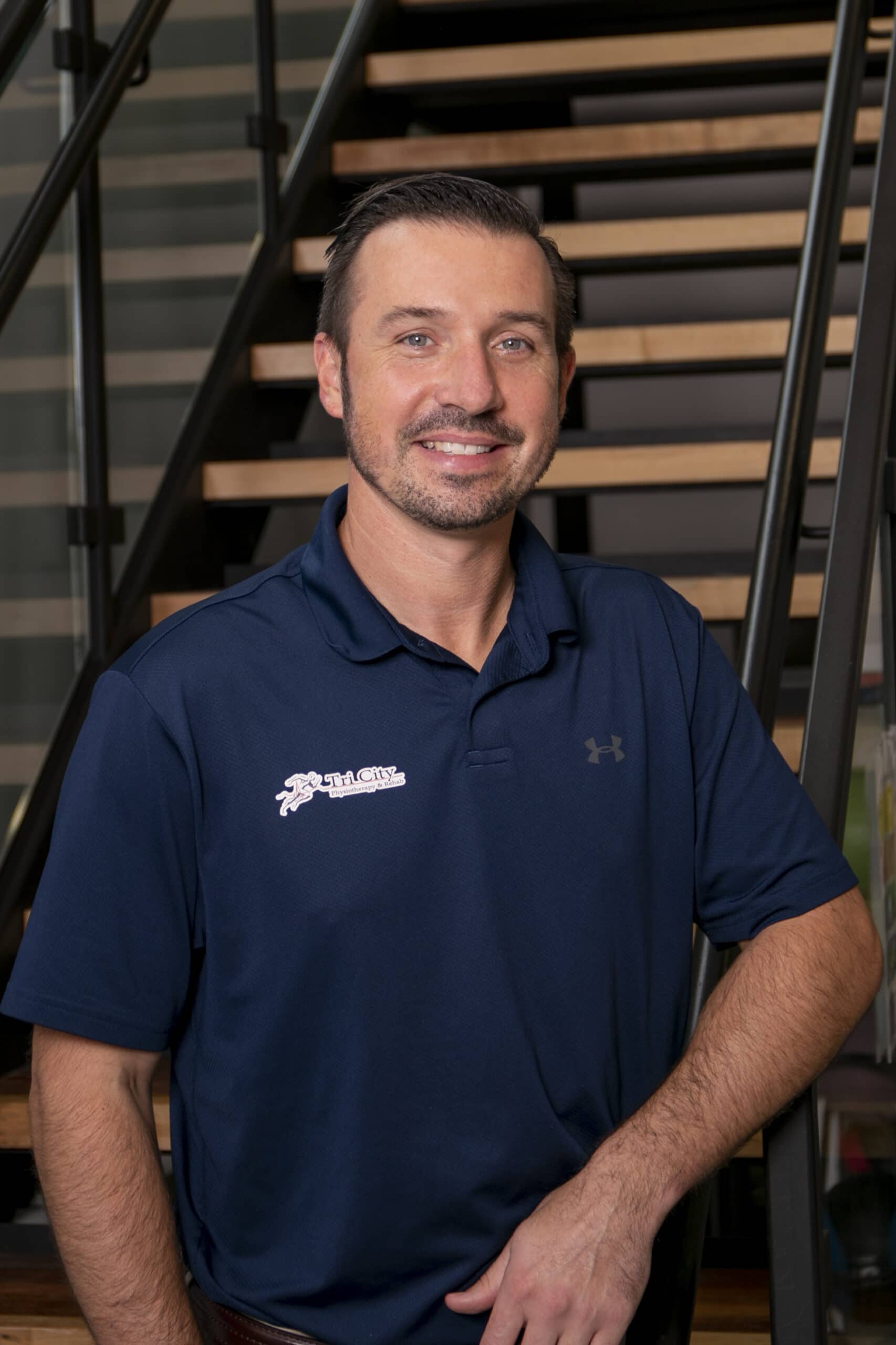 Special Interests: manual hands on therapy, corrective exercise, acupuncture, post surgical physiotherapy, sports injury and patient education.
Andrew Mensink graduated in 2007 with a bachelor degree in Health Science from the University of Western Ontario and a Master's degree in Physiotherapy from McMaster in 2009. Andrew has worked in the field of orthopaedic physiotherapy in the city of Cambridge since 2009 and has taken continuing education courses in acupuncture, advanced exercise prescription, orthopaedic taping, manual therapy; including soft tissue release, Mulligan and Mackenzie techniques as well as neural mobilization.
Andrew's philosophy includes providing exemplary patient care through a multimodal approach while encouraging patient independence and prevention.
In his spare time, Andrew enjoys spending time with his wife, 2 kids; Liam and Kate and his dog Hazel. He also enjoys participating in, as well as being a fan of, many different sports, especially baseball and hockey. Lastly, Andrew enjoys regularly taking in his guilty pleasure of watching reality shows.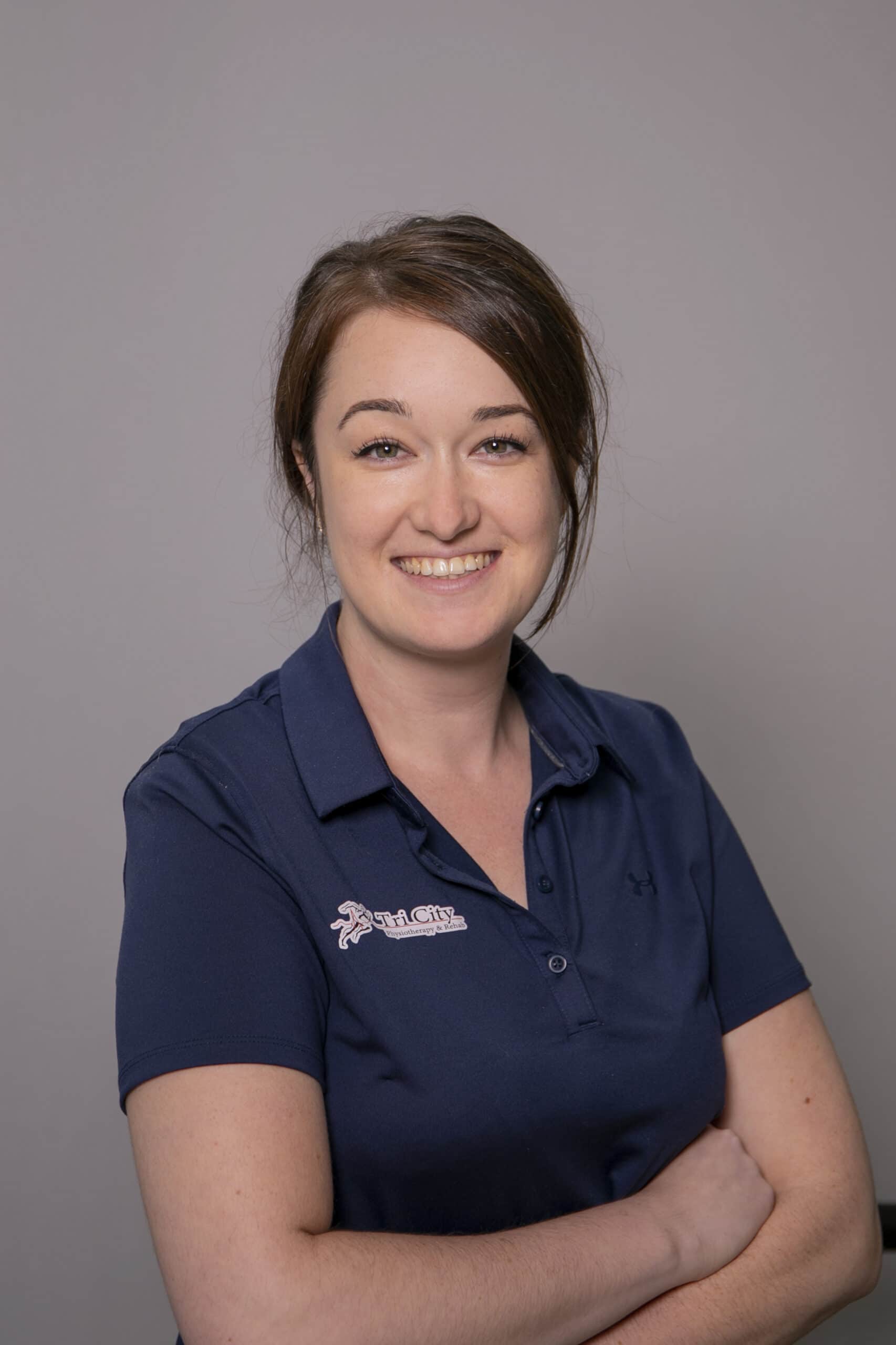 Michelle completed her Masters of Science in Physical Therapy at the University of Toronto in 2019.  Upon graduation Michelle was the recipient of the Mary N. Sauriol Business Practice Prize recognizing excellence in advanced orthopedics in the private sector.  Prior to this, she completed her Bachelors of Science (Hon) in Kinesiology, with a minor in Human Nutrition at the University of Waterloo in 2017.  Michelle has completed post-graduated training in Pelvic Health physiotherapy, manual therapy, soft tissue release and aquatic therapy.  Michelle has experience in both hospital and private practice settings working with patients with various neuromusculoskeletal injuries, post-surgical care, stroke rehabilitation , and spinal cord rehabilitation.  She also has experience working with patients of all ages, activity levels and stages of injury.
Michelle Takes a multi-facted approach to care that reflects the needs of each patient as an individual, including lifestyle factors and how they relate to pain and injury.  She emphasizes empowering patients to maintain their health and prevent recurrence through education and tailored exercise programs.  Michelle's favorite part about being a physiotherapist is helping people get back to doing the activities that they love!
When not at the clinic, Michelle likes to spend her time socializing with family and friends, cooking new recipes – then eating those recipes, running and watching comedies!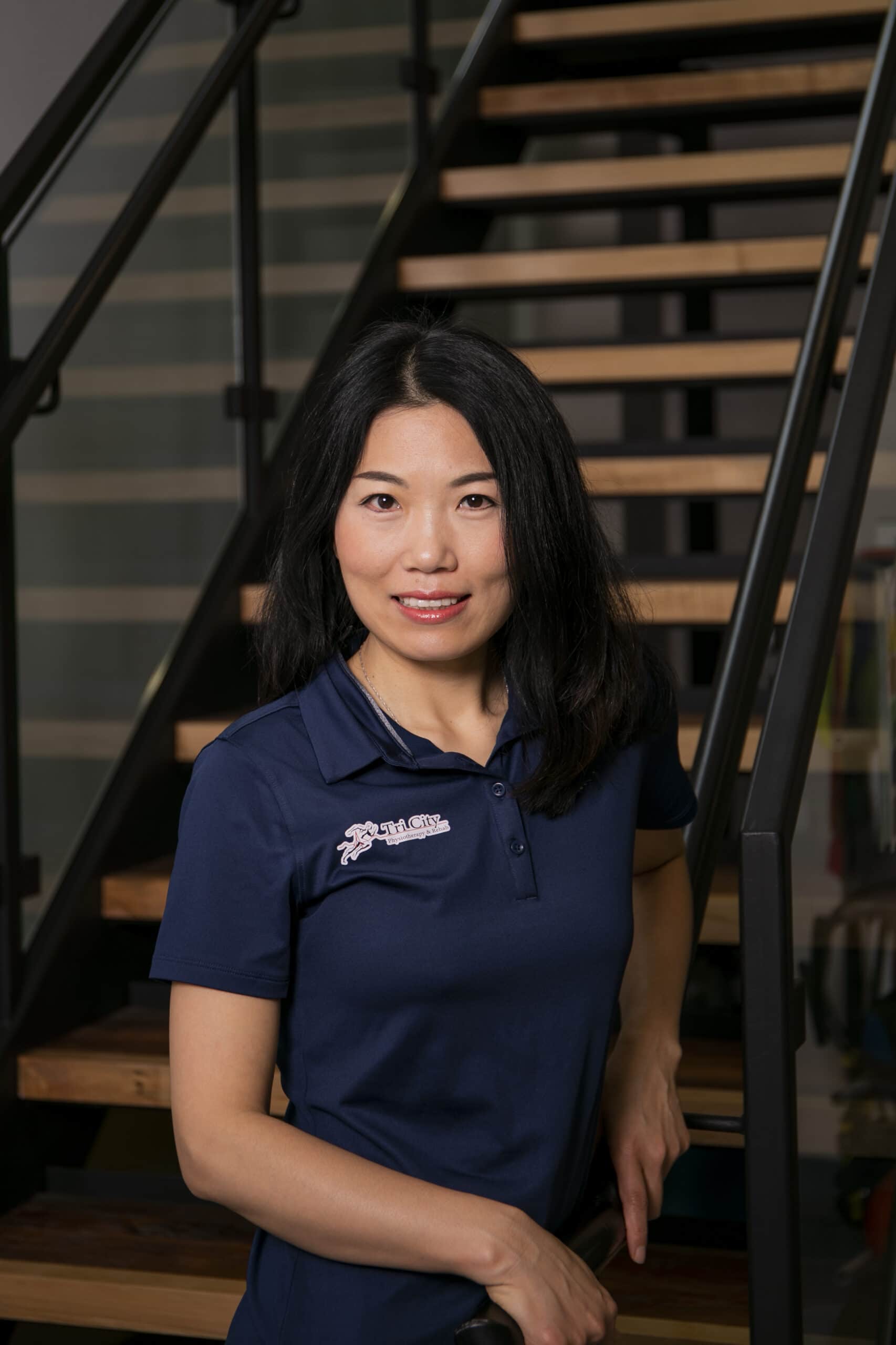 RMT (Registered Massage Therapist), Certified Dr. Vodder method of MLD (manual lymph drainage) and CDT (Combined Decongestive Therapy) Therapist
Special Interests: Deep Tissue Massage, Stress Management, Myofascial release, Acupressure, Cupping Therapy, Sports Massage, Hot Stone Massage, Prenatal & Postnatal Massage, Manual Lymph Drainage, Compression Bandaging
Haiyan has been practicing massage therapy in clinical settings since she graduated with honours from the CCMH (Canadian College of Massage and Hydrotherapy) in 2012. She is a member in good standing with the CMTO (the College of Massage Therapists of Ontario) and a member of the RMTAO (Registered Massage Therapists' Association of Ontario). It is her passion to help people through the holistic healing art of massage therapy.
Haiyan has treated a wide variety of conditions, including acute and chronic musculoskeletal conditions, prenatal and postnatal discomfort, postural dysfunctions, repetitive overuse injuries, post-surgical rehabilitation, stress related symptoms, sports injuries, MVA (motor vehicle accident) injuries and work-related injuries. She also conducts breast massage for patients recovering from mastectomy to ease lymphatic congestion and to alleviate pain.
Haiyan is driven to keep her professional development continuous and to further advance her knowledge and skills. She incorporates various therapeutic techniques and modalities into her treatments to help her clients achieve optimal health and wellness, such as scar release, trigger point therapy, myofascial release, cupping therapy, hot stone massage, guasha, as well as Chinese acupressure.
Haiyan has extensive advanced training in MLD (Manual Lymph Drainage) and CDT (Combined Decongestive Therapy). She is a fully certified Dr. Vodder method of MLD and CDT therapist. She has proven knowledge of indications and contraindications, and the comprehension of anatomy, physiology and pathophysiology required for therapy with MLD and CDT. Haiyan provides advanced care of patients with lymphedema, whether from surgery, radiation or congenital malformation, and of patients with venous insufficiency edema, using a combination of MLD, exercise therapy, compression bandaging and skin care. Patients with conditions such as venous stasis ulceration, wounds, scar tissue, burns, traumatic edema, dermatological indications such as rosacea, orthopedic indications such as adhesive capsulitis, arthritic conditions, acute whiplash, Ménière's syndrome, migraines, chronic sinusitis etc., may all benefit from MLD.
Prior to studying massage therapy, Haiyan received her yoga instructor training. Although she does not teach yoga, Haiyan enjoys her daily practice on the mat.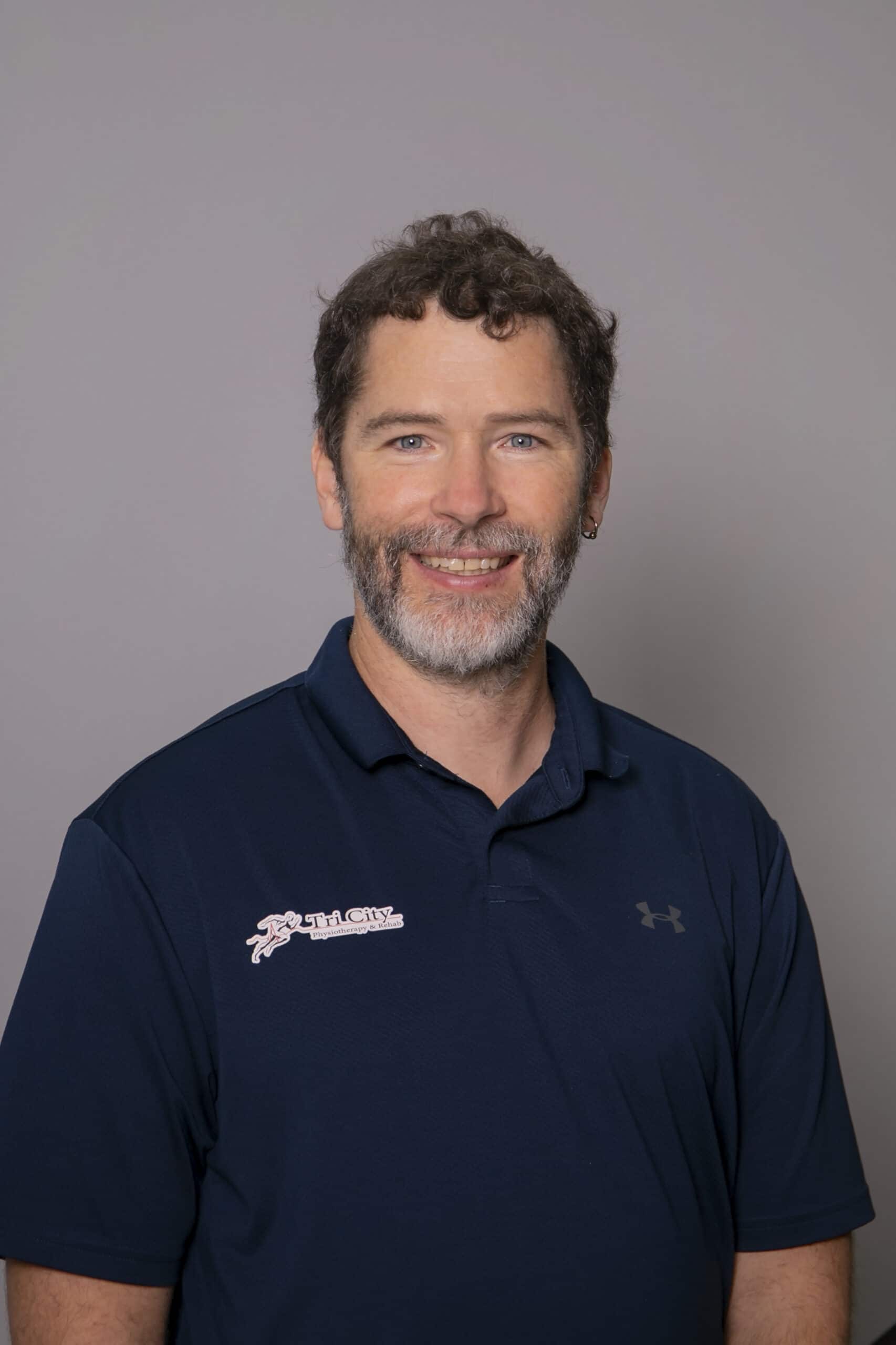 Special Interests: Sports Massage, Sport Injury, Perinatal and Infant Massage
Jeff is a graduate of CCMH (Canadian College of Massage and Hydrotherapy) with honours. He has a strong desire to help people heal their body, mind, and spirit. Jeff has experience working with athletes, women in all stages of their pregnancy, as well as treating infants.
As a massage therapist, Jeff's practice focuses around sports massage, functional movement screening, athletic injury rehabilitation, prenatal and infant massage. Jeff graduated from the Canadian College of Massage and Hydrotherapy in 2017 with a sports specialty. He is a member of the Canadian Sports Massage Therapists Association and attends provincial, national, and international level competitions; working with athletes of all calibers. One of his life's goals is to be a therapist at an Olympic Games.
Jeff's treatment philosophy is to view you as a whole person. Assessing the rhythm, flow, and interaction of your body as it moves through space. Jeff uses multimodalities of massage therapy, kinesiology taping, and corrective exercises to help you in achieving your immediate health goals; as well as working towards your "big picture" health goals.
Jeff has achieved certifications in advanced sports massage, performance kinesiology taping, functional movement assessment and correctives, as well in prenatal/postpartum and infant massage. He continuously keeps himself up to date on the most current knowledge through participating in discussion groups, seminars, and workshops.
Jeff is a yoga teacher of 9 years and canoeing instructor for 18 years. He is an avid canoe and sea kayaking tripper who likes to take his family out on wilderness adventures.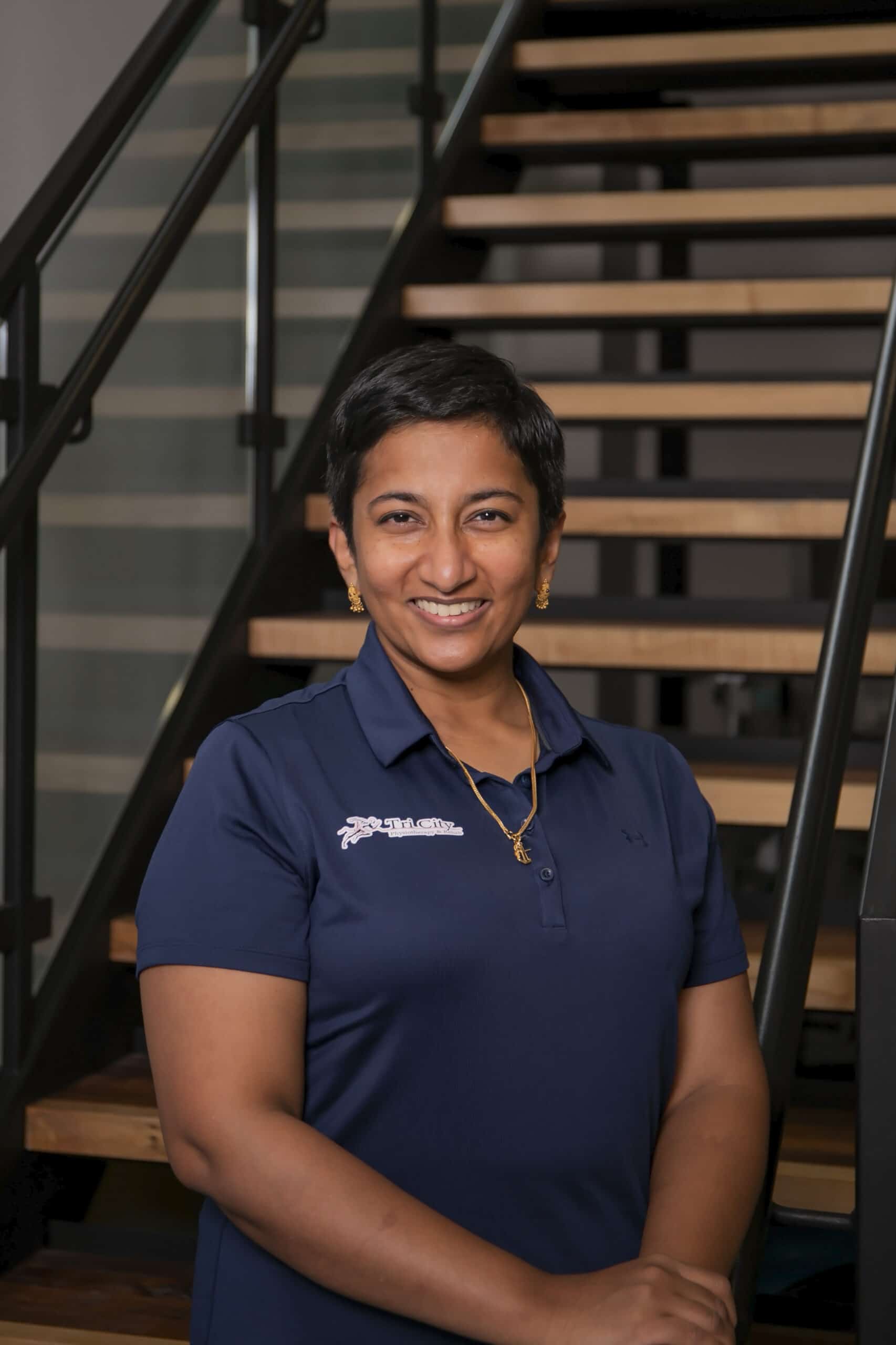 Special Interests: Pelvic Health, Pediatric and Youth Rehab, Prenatal and perinatal care
Nimmy  graduated with a Bachelor's degree in Physiotherapy in 2001. She  has been practising    in Canada as a Registered Physiotherapist  since 2009. Nimmy is a certified Level 4 Pelvic Health Therapist. She is fully qualified to treat male and female pelvic health issues including  incontinence, constipation, prolapse, post- surgical cases and pregnancy related pelvic girdle pain.
Nimmy is passionate about  pelvic  floor rehabilitation  and paediatric physiotherapy .She has continued to expand on her therapeutic toolbox with advanced  courses on  geriatric  and cardiorespiratory rehabilitation.
Nimmy's interests include enjoying the outdoors with family and friends, travelling and reading.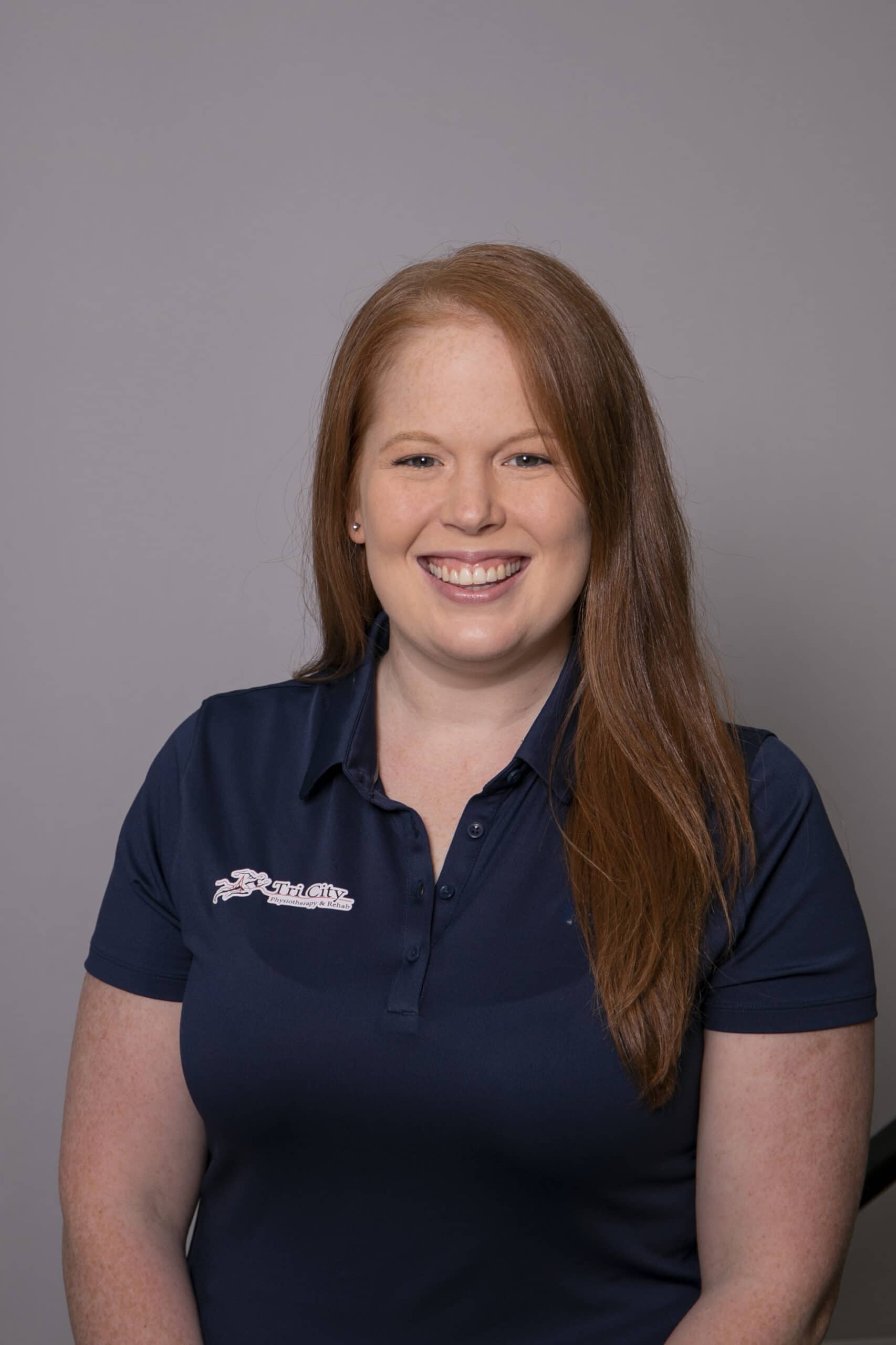 Canadian Certified Pedorthist, B.A. KIN., C. PED (C)
Ana graduated from Wilfrid Laurier University in 2011 with a degree in Kinesiology. Then, she continued her education at The University of Western Ontario in the Pedorthist program in 2013.
Ana has worked along side orthopaedic surgeons, in the assessment and care of various foot and ankle conditions.  She has experience working with diabetic ulcers, amputations, toe deformities, and more commonly seen conditions such as plantar fasciitis, achilles tendonitis, and metatarsalgia.
She enjoys working within a multidisciplinary setting as she believes that by having access to physiotherapy, massage therapy, and other modalities it can facilitate a more well rounded treatment plan for a patient to reap long term benefits.
The focus of Ana's assessment involves a biomechanical gait analysis, joint range of motion testing, strength evaluation and a patient history to establish the cause and effect of a patient's pain. If a custom orthotic is suggested she will cast the patient's feet and work with the orthotic lab to create a fully customized orthotic to offload the main areas of discomfort.
When not working, Ana enjoys spending time with her husband, family, friends and travelling.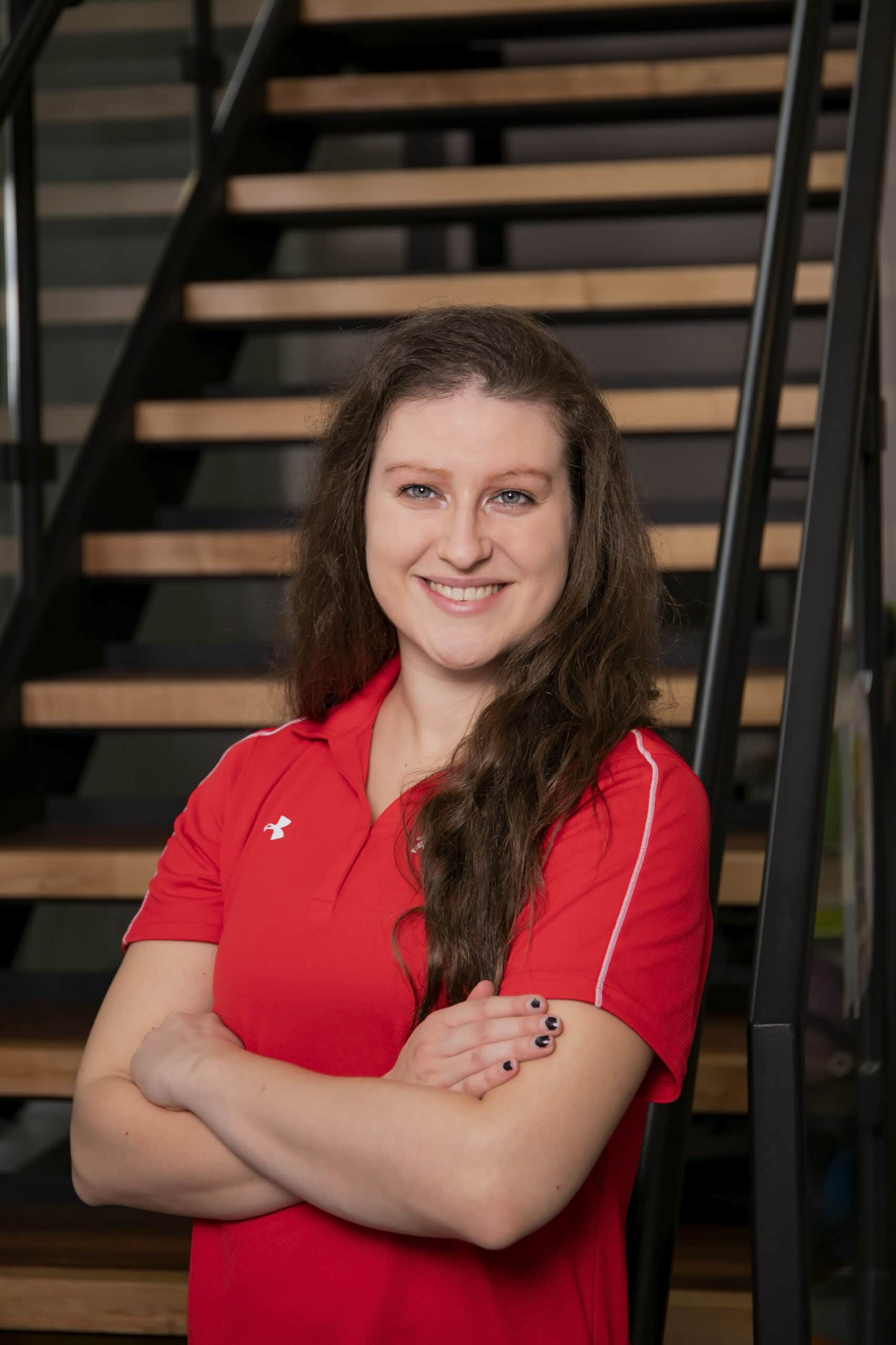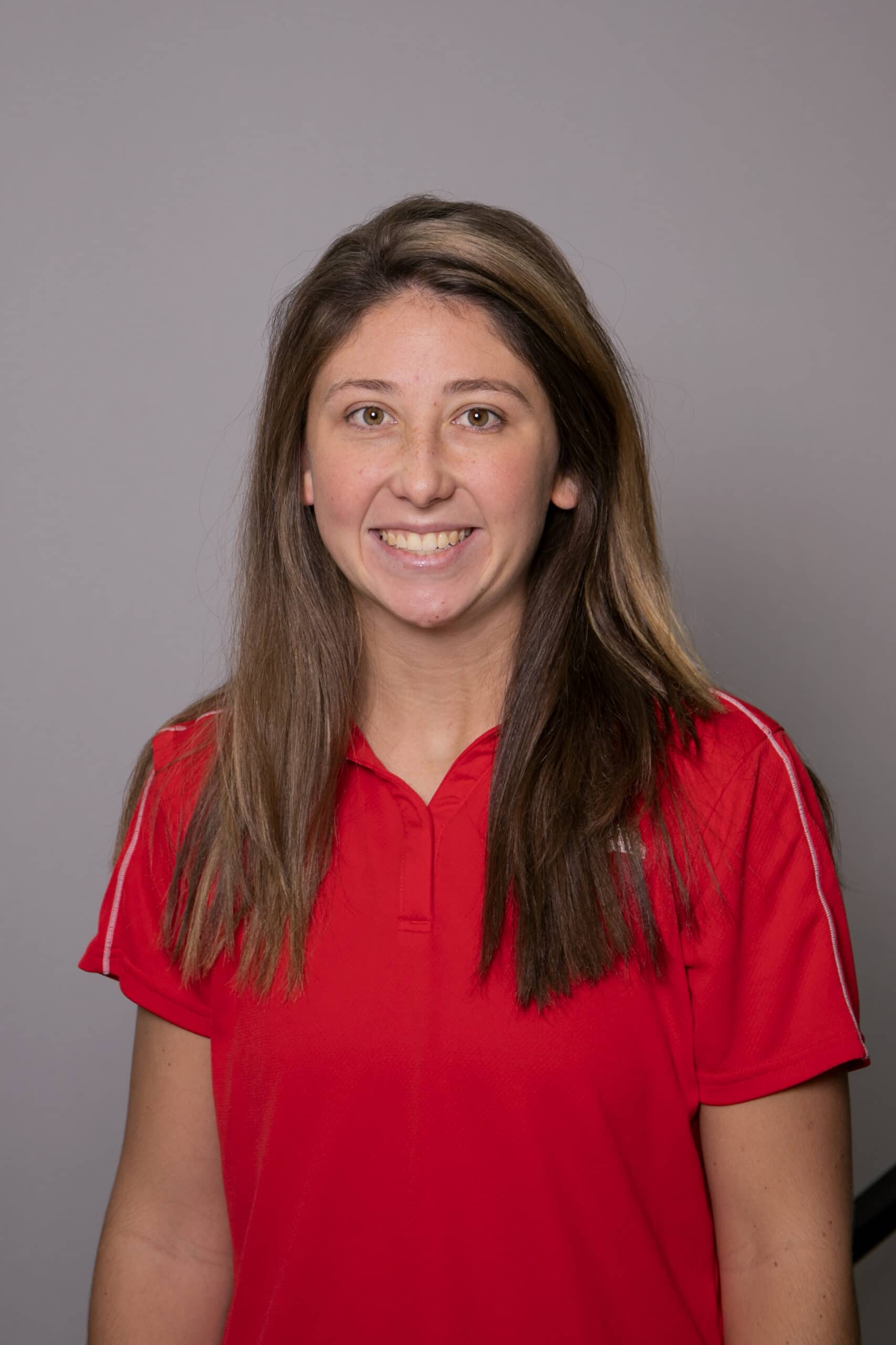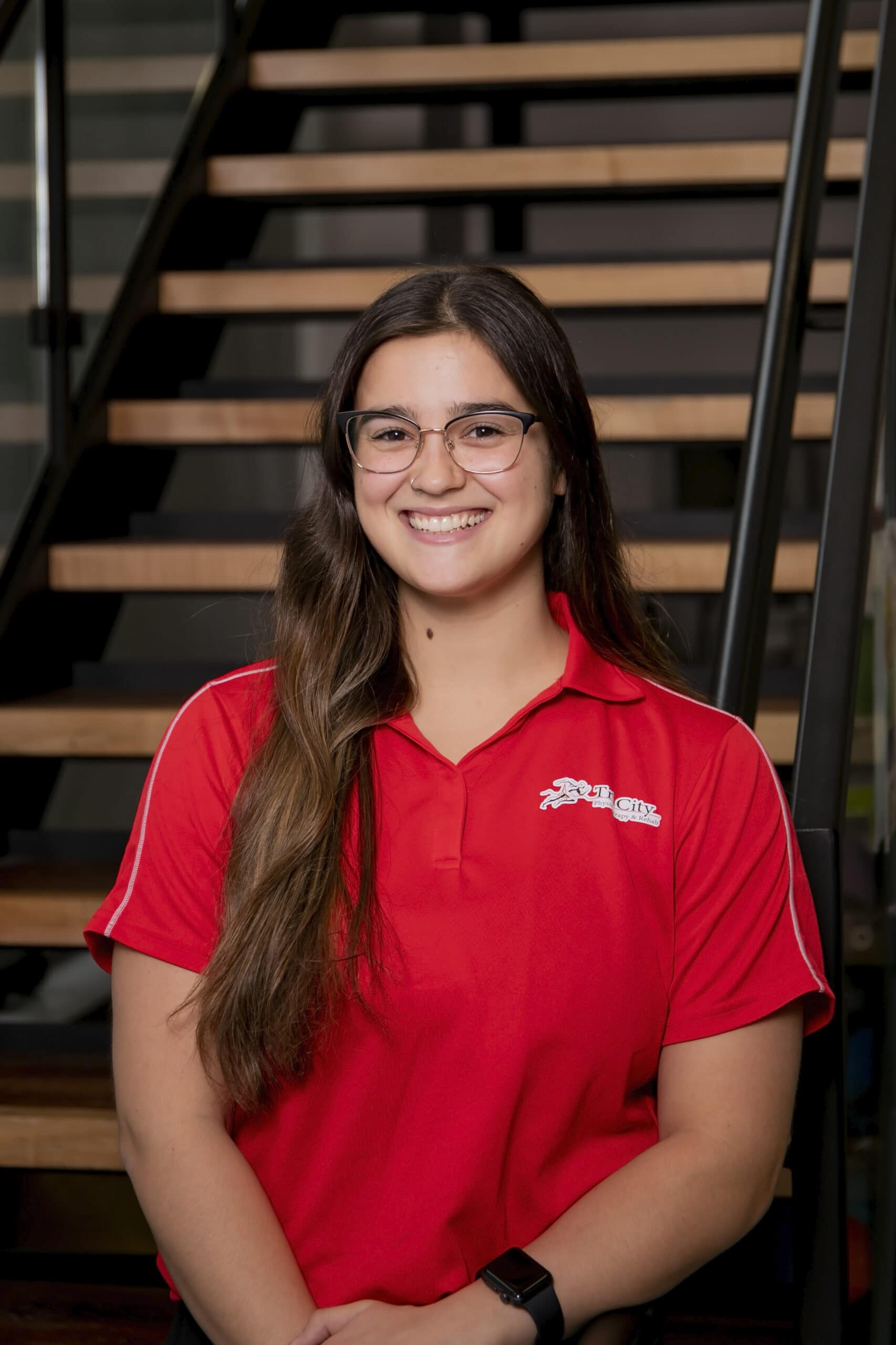 Mia is a Physiotherapy Assistant who graduated from the Occupational therapy and Physiotherapy assistant program from Conestoga College in 2020. She also received her Personal Training Certificate in March 2021.  She has experience with modalities, exercise, cardiac rehabilitation, aquatic therapy and much more.
Mia is very outgoing and energetic.  She loves meeting new patients and helping out in treatment any way she can.
In her free time, she enjoys being active by going to the gym, going for hikes, and doing yoga – as well as eating great food.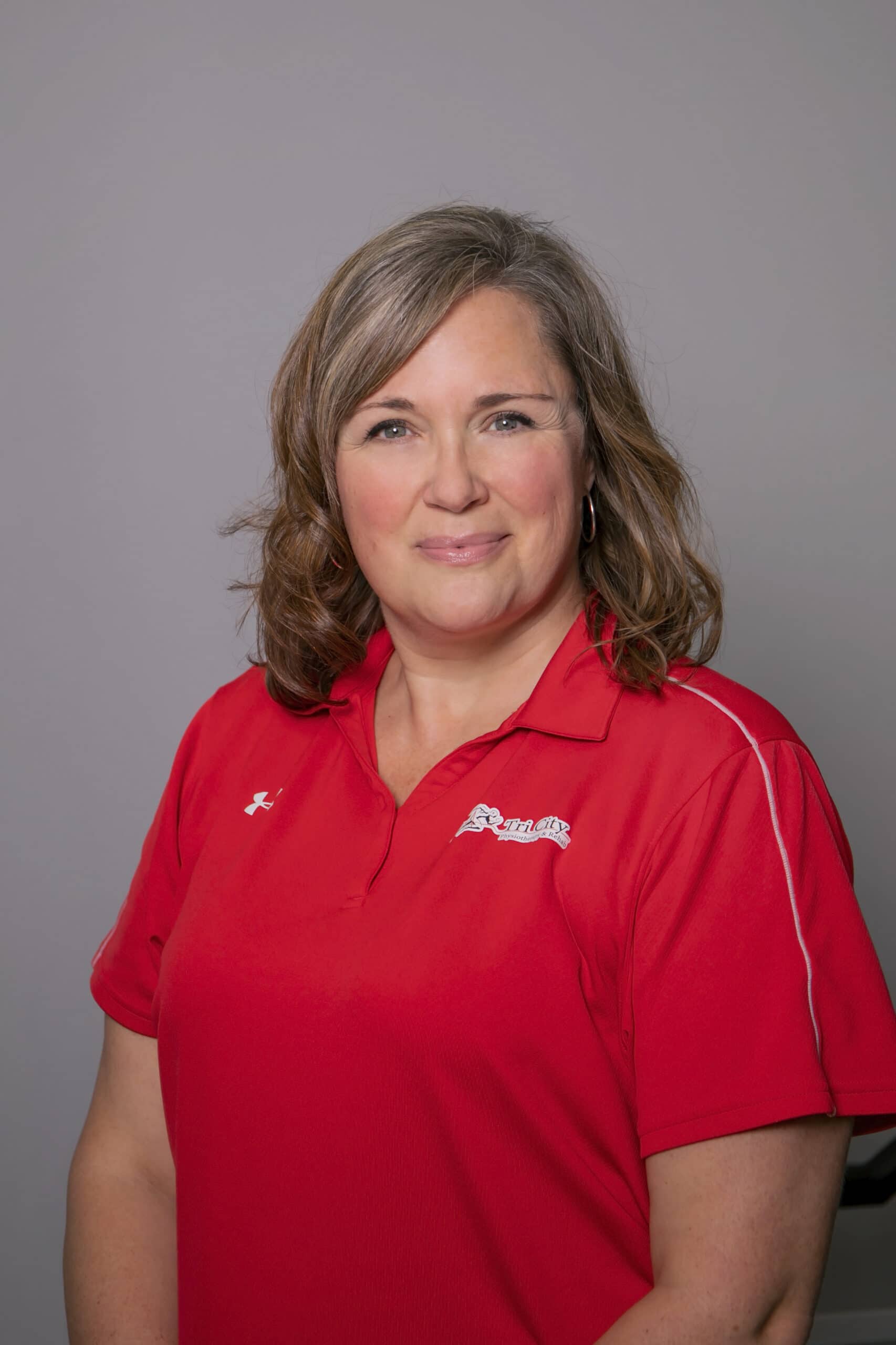 Carrie has many year of experience in medical, physio / rehab clinics.  Empathy and compassion are natural for me.  I love greeting and talking with the patients and staff every day.
I enjoy spending time with my husband and grown children.  I am 'Baba' to three precious grandchildren.
Brittney has many years of experience in customer service and healthcare settings.  Which I enjoy being the first point of contact to patients and making sure everyone is taken care of. 
I enjoy spending time with my dogs and creating artwork in my free time.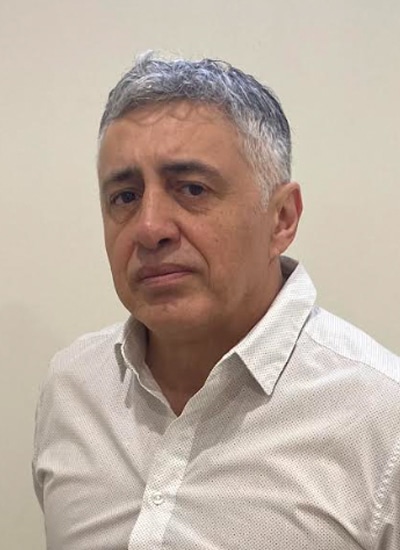 Dr. Venegas is a Naturopathic Doctor (ND) graduated from the International Medical Graduate (IMG) bridge program of the CCNM in 2018. He graduated from the National Medical School in his home country (Colombia), and worked as a general physician for 10 years before migrating to Canada.
Currently, in his role as a Naturopathic Doctor, Fernando has been working for 3 years in London Ontario, as an independent practitioner. His patient centered care has allowed him attend to a wide range of health problems have been addressed. Chronic inflammatory diseases, digestive complaints, hormonal imbalance, musculoskeletal pain, obesity, diabetes, thyroid problems, and mood alterations, are some of the common health problems he has seen in consultation. The most common Naturopathic Medicine techniques used by Dr. Venegas to achieve the patients' goals are acupuncture, electro-acupuncture, cupping massage, herbal prescription, natural supplements, nutritional interventions, counseling, and homeopathy remedies. 
Fernando is highly interested in a holistic approach to patients centered health care. Hence, acting as primary health care provider, he puts uses the best tools provided by the the most up to date evidence in Naturopathic Medicine.  He does this to find a comprehensive way to deal with the different challenges that patients face to heal and improve their quality of life.