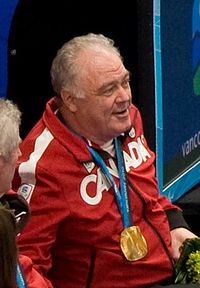 Tri City Physiotherapy wants to congratulate one our patients Jim Armstrong on winning a gold medal for Canada at the 2014 sochi paralympics in Curling.
Nice write up on the final here –> CTV News
Nice bio on Jim here –> http://www.paralympic.ca/jim-armstrong
Congrats Jim from all of us at Tri City Physiotherapy.  Bring the medal at your next appointment.